Overview
Share settings control the FanMagnet application's integrated 'share' button. Customize the text and image to create a more targeted and engaging content for your Page visitors to post on their walls
Step 1.
Share Title, Your promotion title should be here, something like, 50% OFF every app – ends Friday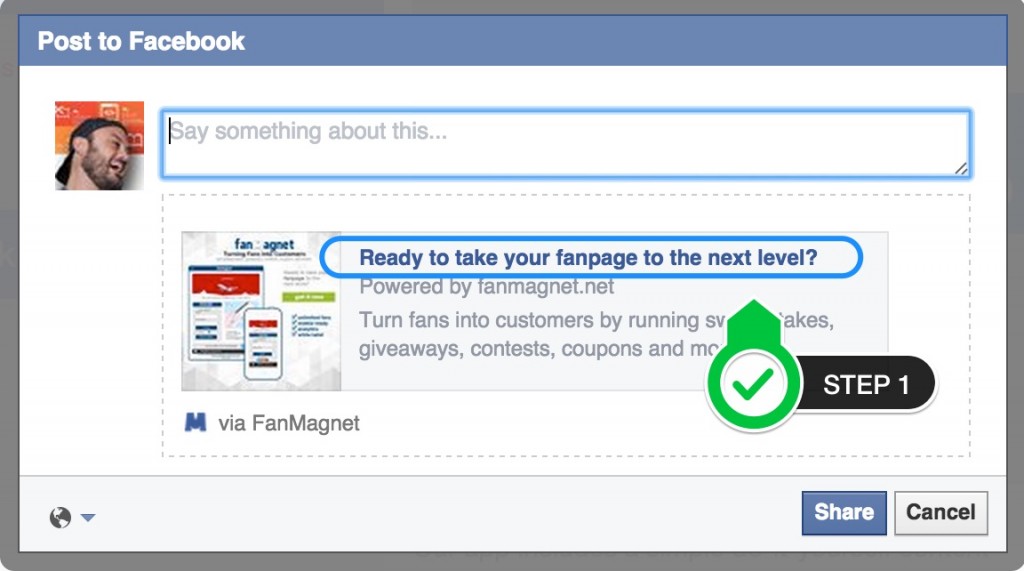 Type the title that you would like to be shared – 140 characters max.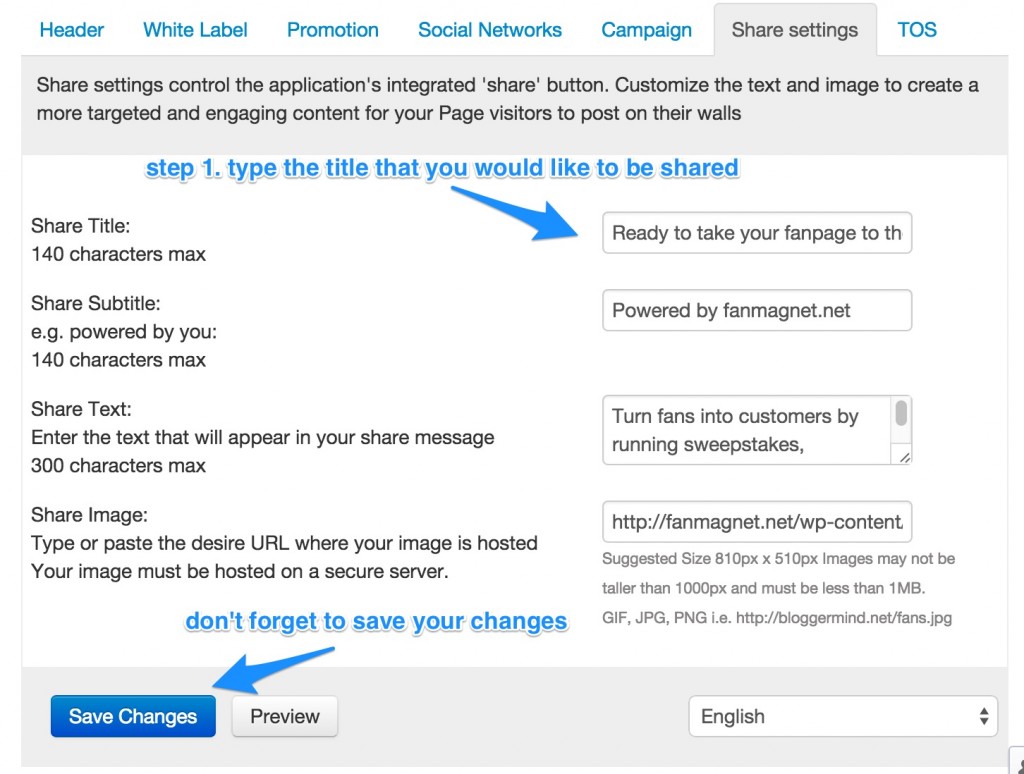 Step 2.
Share Subtitle, use this space to show the world that you made the app by placing : powered by your awesome business.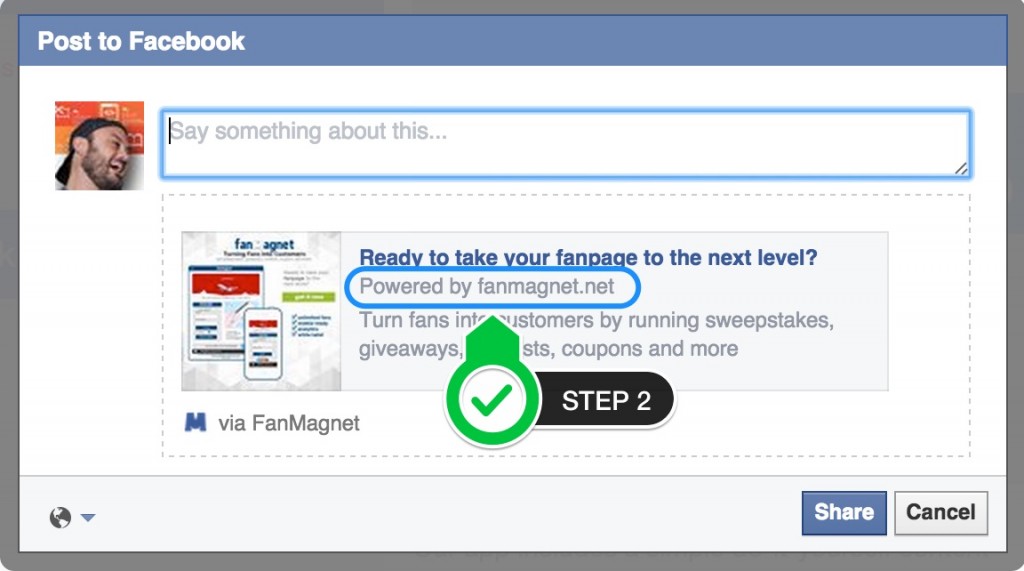 Type your Share Subtitle – 140 characters max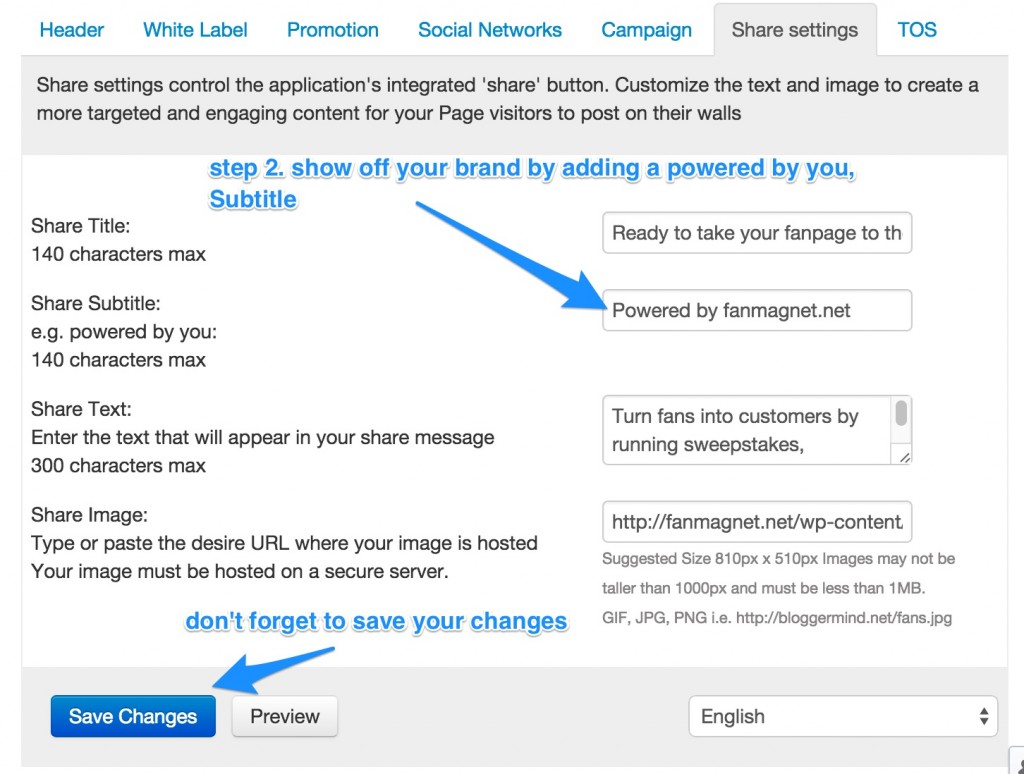 Step 3.
Share Text:
Use this space to motivate your fans friends to click and use your app, entice them by showing off your current promotion.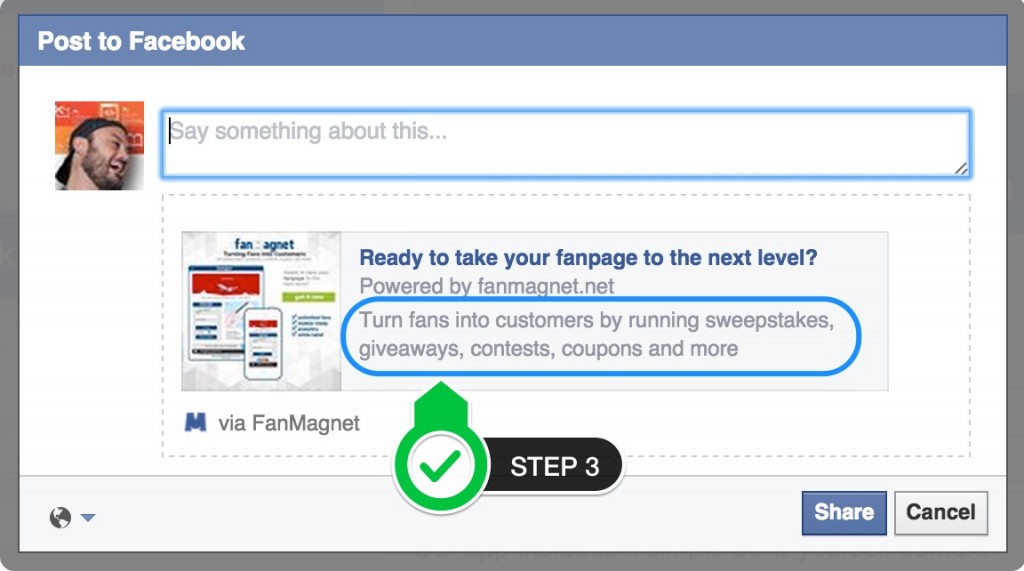 Enter the text that will appear in your share message – 300 characters max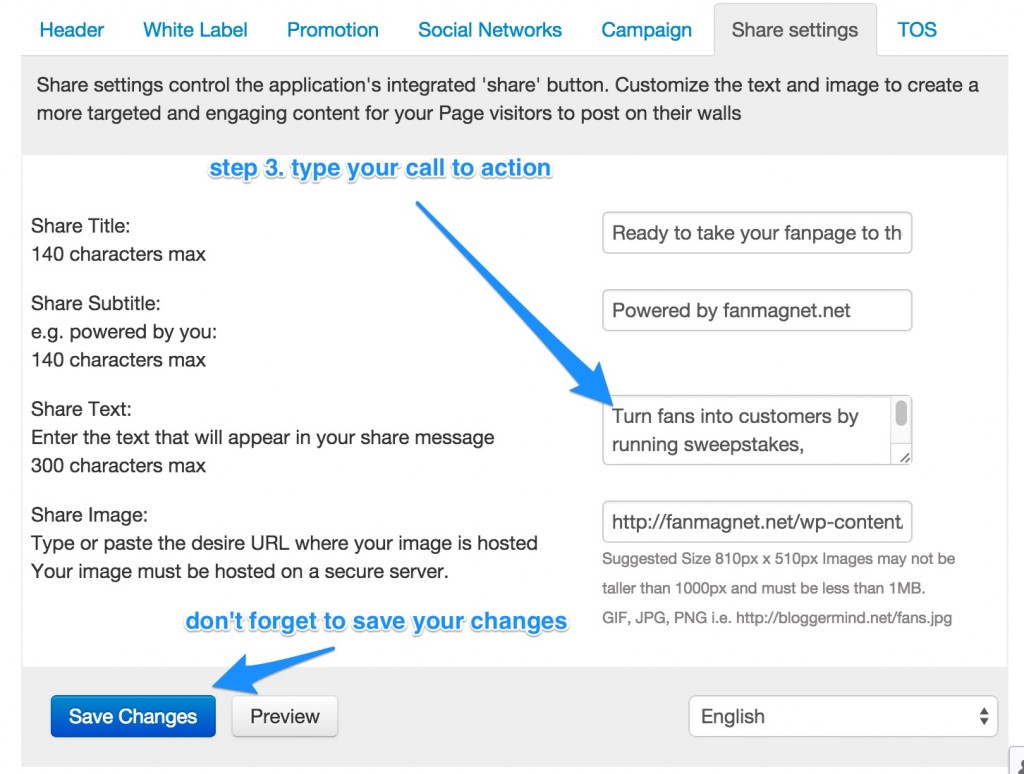 Step 4.

Shared posts with large preview images have been getting better click-throughs than small thumbnails posts or just plain text post recommended in the past.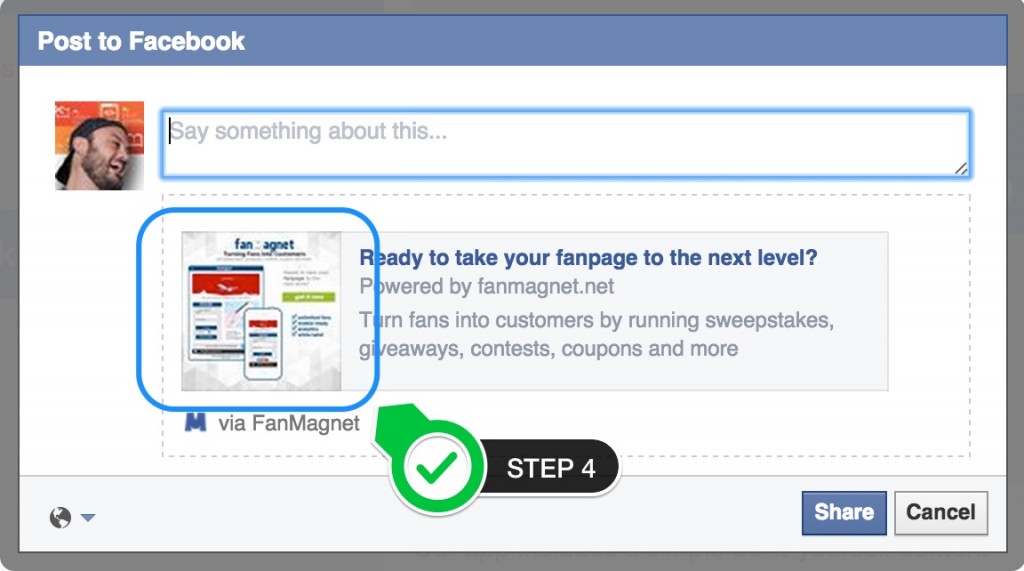 After your fans share your promo, it will be posted on their wall, with an end result like the image below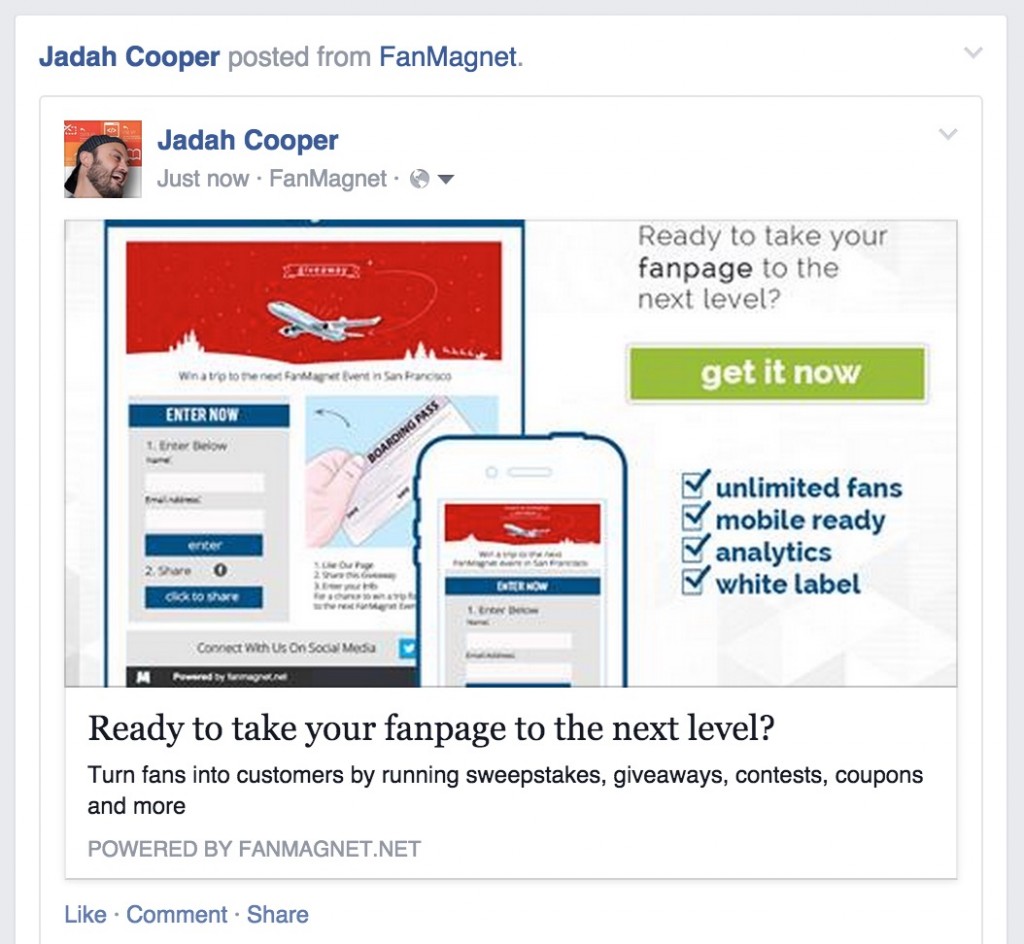 Type or paste the desire URL where your image is hosted. Your image must be hosted on a secure server like Dropbox, OneDrive, Google Drive, etc…
Use images that are at least 1200 x 630 pixels for the best display on high resolution devices. At the minimum, you should use images that are 600 x 315 pixels to display link page posts with larger images. If your image is smaller than 600 x 315 px, it will still display in the link page post, but the size will be much smaller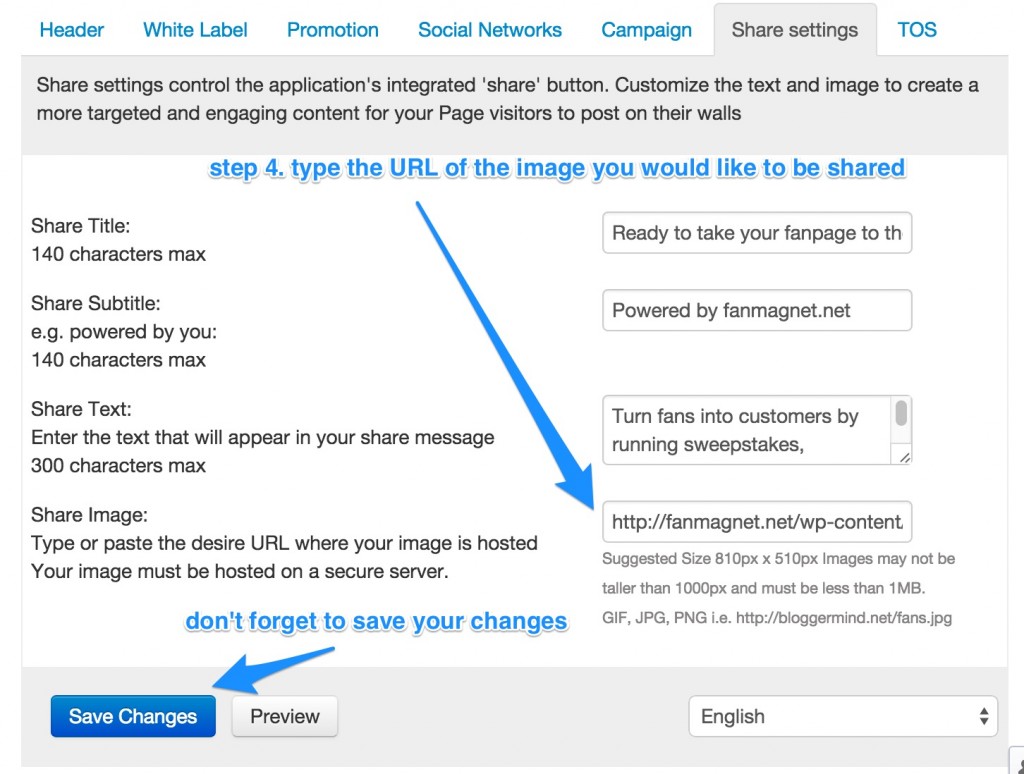 We are always here to help. Don't hesitate to contact us anytime!
The headlessgeek will help you out 🙂
READ NEXT
---
We are always here to help. Don't hesitate to contact us anytime!