Overview
Facebook requires that if you are running sweepstakes, contests, etc… you have to display a disclaimer releasing facebook from any liability in connection with it. That is why we added a new text box in which you can add your own disclaimer.
Step 1.
You will find your TOS at the bottom of your FanMagnet app

You can add a Custom Link to your own Terms and Conditions, Click on the ADMIN CONTROL button, Click on the TOS tab and Type or paste the desire URL where your terms and conditions are hosted.
HINT: You can use facebook's Notes on your fanpage to create your Terms and conditions.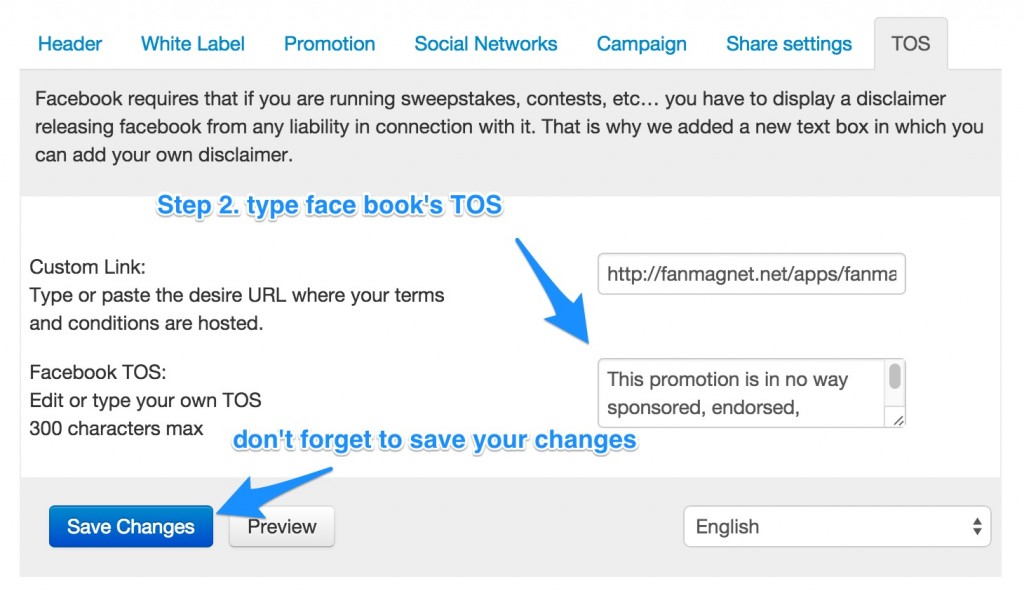 Step 2.
Edit or Paste the following Facebook TOS required "This promotion is in no way sponsored, endorsed, administered by, or associated with Facebook. By entering the participant understands that he/she is providing information to the sponsor and not to facebook. "

Edit or type your own TOS
300 characters max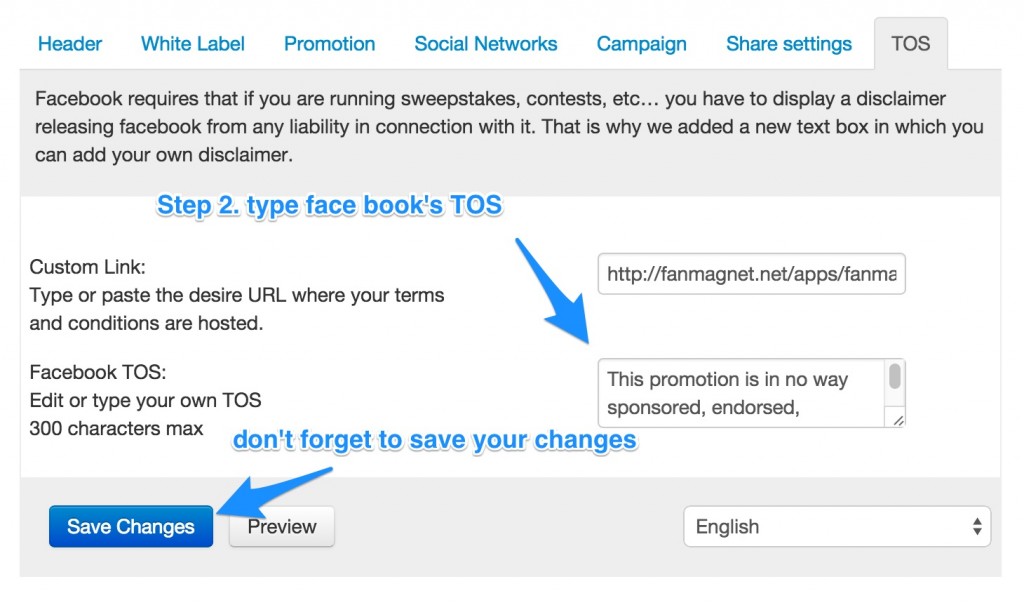 We are always here to help. Don't hesitate to contact us anytime!
The headlessgeek will help you out 🙂