Overview
FanMagnet allows visitors to submit entries during a promotional time period. We have included some cool features such as our Opt-In feature to help your grow your e-mail list and our Share-to-Enter feature that will make your promotion go Viral.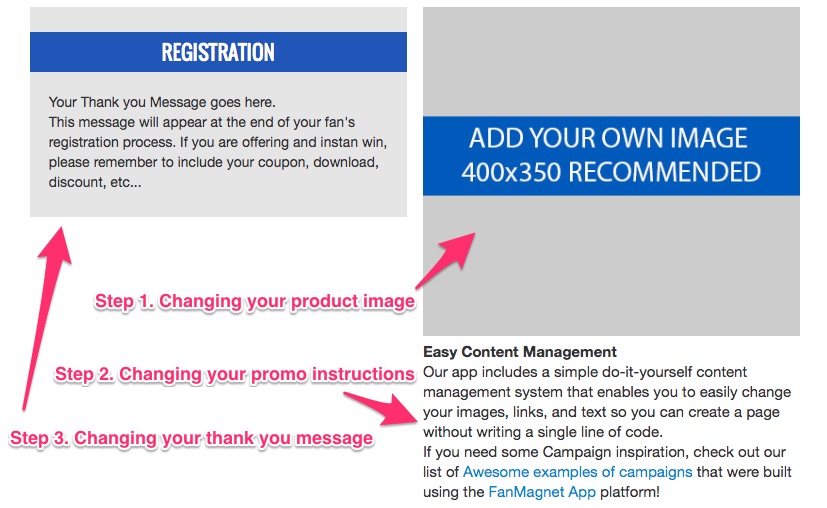 Step 1.
Type or paste the desire URL where your Promo Image is Hosted. Use this space to showcase an image of your book, product, gift, discount, coupon, etc…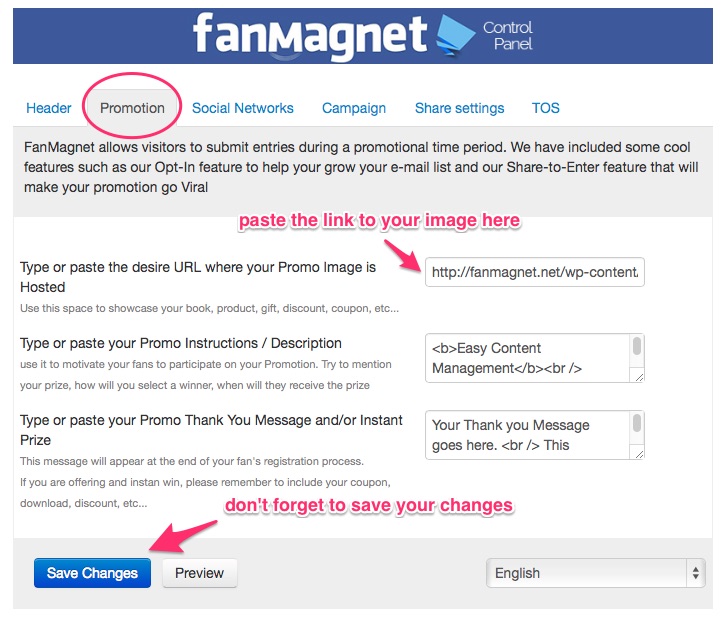 Step 2.
Promo Instructions / Description. Use it to motivate your fans to participate on your Promotion. Try to mention your prize, how will you select a winner, when will they receive the prize…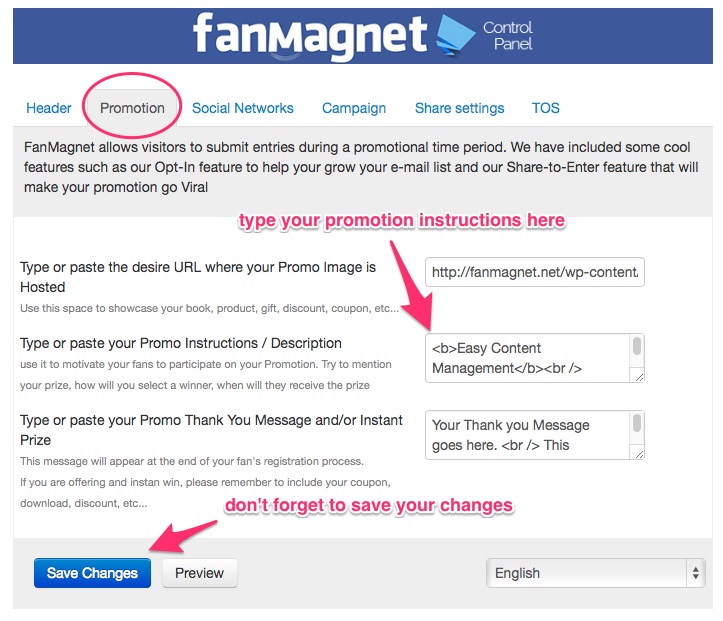 Step 3.
Promo Thank You Message and/or Instant Prize. This message will appear at the end of your fan's registration process ( After they signup and share) . If you are offering and instant win, please remember to include your coupon, download link ( i.e. an ebook ), discount, etc…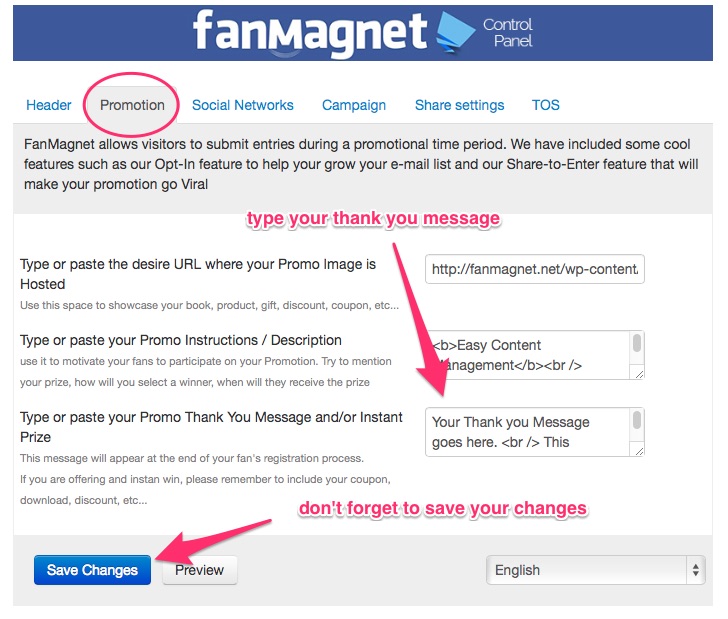 We are always here to help. Don't hesitate to contact us anytime!
The headlessgeek will help you out 🙂