Campaigns let you deliver targeted content to you fans and help you analyze each campaign's performance. After you analyze your customer data, you can update your app to better target your customers with the FanMagnet app.
Step 1.
Give your campaign a unique identifier. Having a unique identifier will allow you to track your participant's entries and will help analyze each campaign's performance. Use something that identifies with your promotion like smoothychanllenge or EBOOKLAUNCH2015 .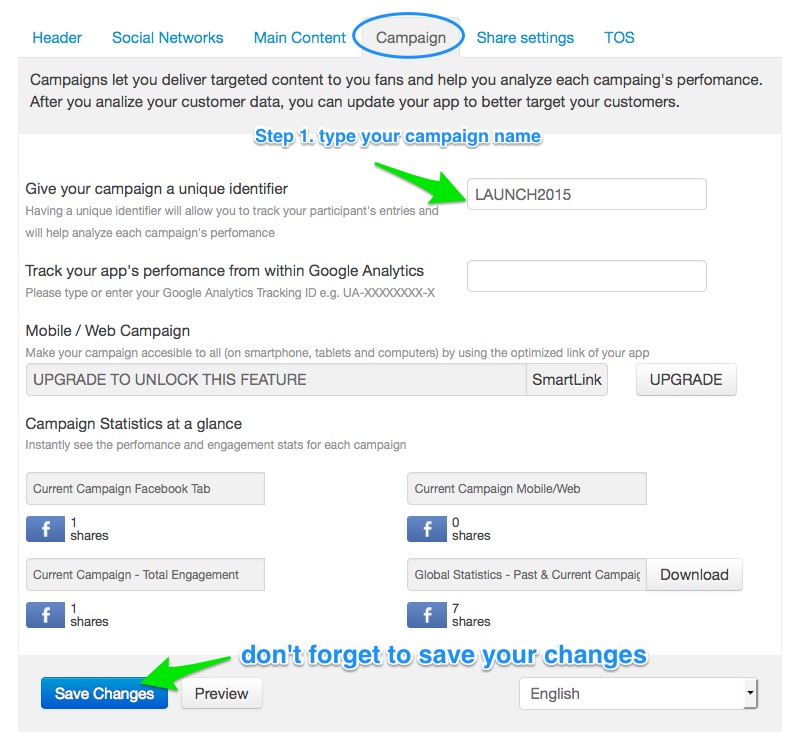 Step 2.
Track your app's performance from within Google Analytics
Please type or enter your Google Analytics Tracking ID e.g. UA-XXXXXXXX-X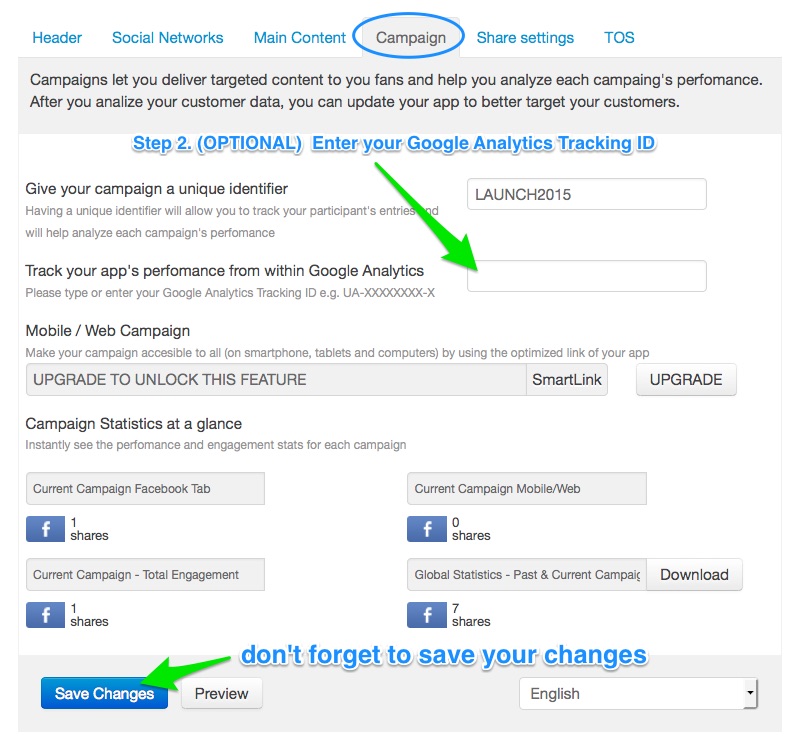 We are always here to help. Don't hesitate to contact us anytime!
The headlessgeek will help you out 🙂