Add a link to your sign-up page in the short description of your About Section
Making sure you have an enticing About section on your Timeline is a must, since that is one of the most visible parts of your fanpage.  You have about 155 characters that appear in the About section under your Cover photo.  
So you may want to tell people to go get a free report, get a special coupon, or try a free sample and then give them the site where they can do that ( in which you will grab their contact info ).
EXAMPLE: Perry Marshall the #1 author and world's most-quoted consultant on Google Advertising.

HOW: Follow these 4 steps to edit your About Section adding a Call to Action and a link to your newsletter
1. Click 
About

 below your Page's cover photo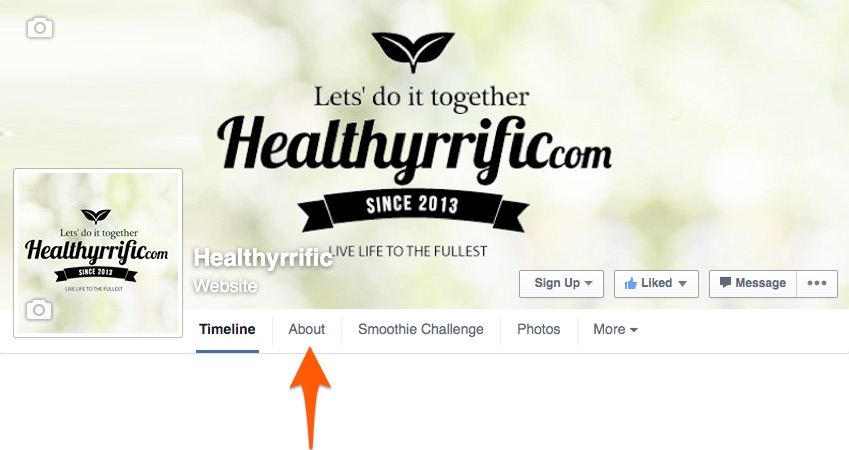 2. Click the sections you want to edit, in this case click on Short Description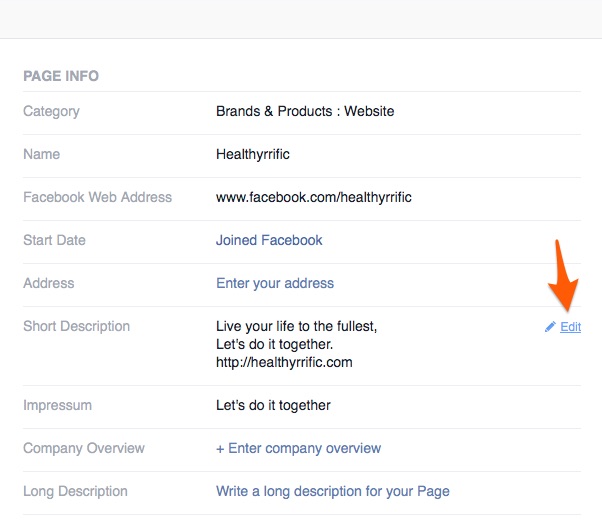 2. Add your Call to Action and the link to your Newsletter, then Click Save Changes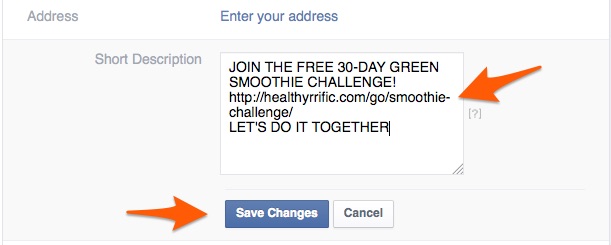 4. This info will appear in your Page's About section and on the left side of your Page's Timeline.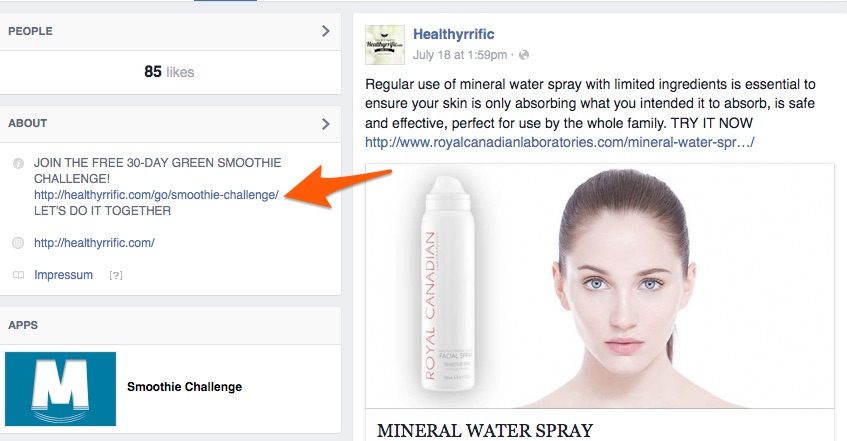 Then make sure your full About Section is optimized.  This page is indexed in Google so make sure it has plenty of keywords.  The layout will vary depending on the Category you have chosen.
READ NEXT
---
We are always here to help. Don't hesitate to contact us anytime!