By default our app will appear on your fanpage with the app´s image and the text "exclusive" below ; Follow this simple steps to use a custom image instead of ours.
Step 1.
Remember, You must be logged in to Facebook as an admin of your fanpage.
Now let's get started, please click on the SETTINGS button located on the top-right corner of your fanpage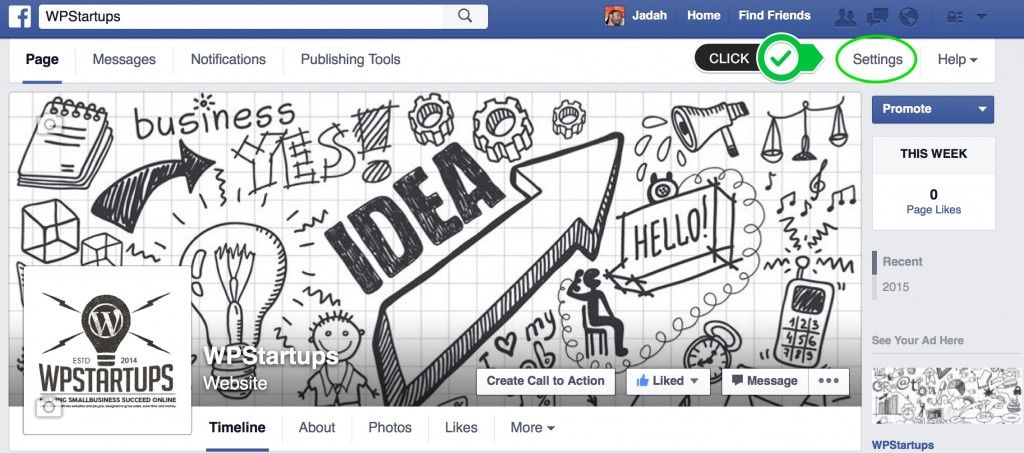 Step 2.
Click on the Apps menu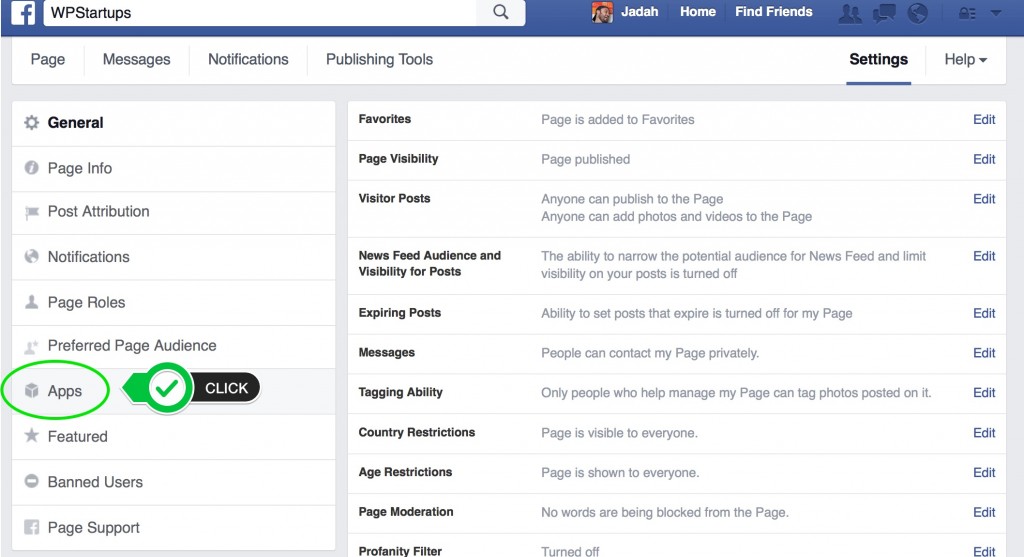 Step 3.
A list of installed apps will show up, look for the FanMagnet app and click on EDIT SETTINGS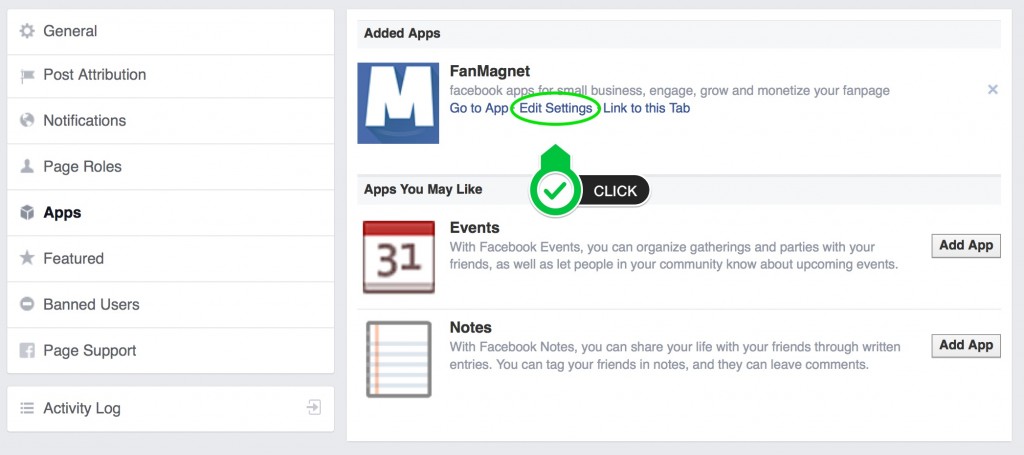 Step 4.
A popup window will appear, Here you can customize your tab's name by entering yours on the " custom tab name field". Let's type "Get 50% OFF" and click the save button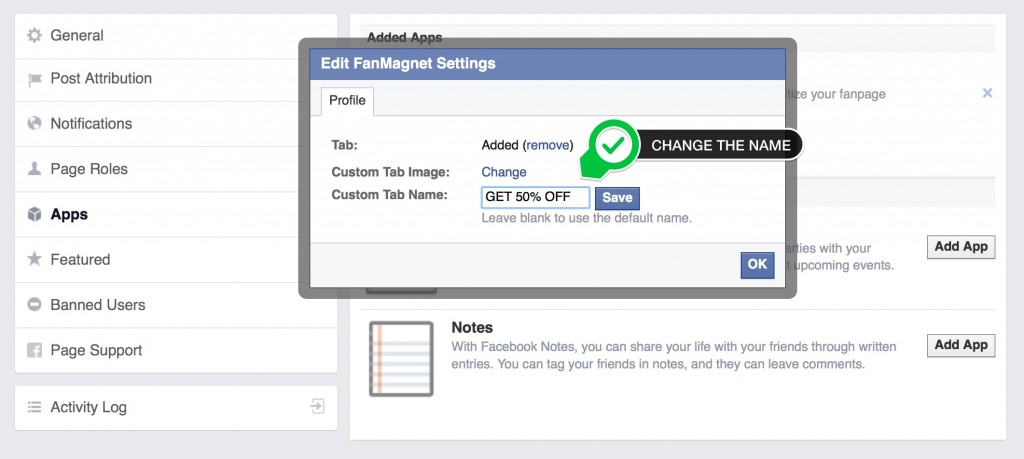 Step 5.
While in the same popup windows click on the "change" link to replace the default image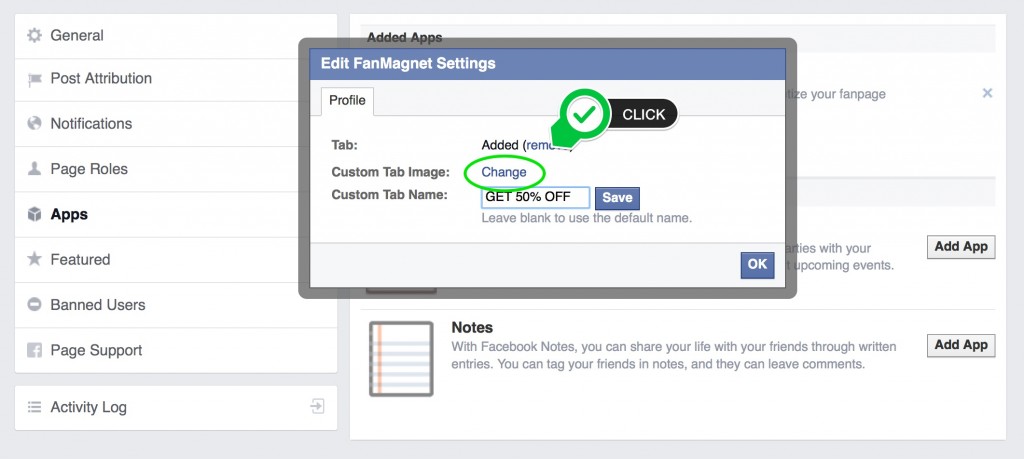 Step 6.
Your browser will open another window where you can upload your image.
Put your mouse cursor over the image, a small pencil will appear at the top right corner, Click on it to choose an image from your computer.

Step 7.
Another pop up window will show up click on "choose file"

Browse your computer folders and select your new image.
Remember YOUR IMAGE MUST BE EXACTLY 111X74 PIXELS
Step 8.
And that's it , your new image will show up as your new app's custom icon. You can close this window ( or tab ) and let's get back to the previous window ( should still be open )

Step 9.
Click on the OK button to save your changes.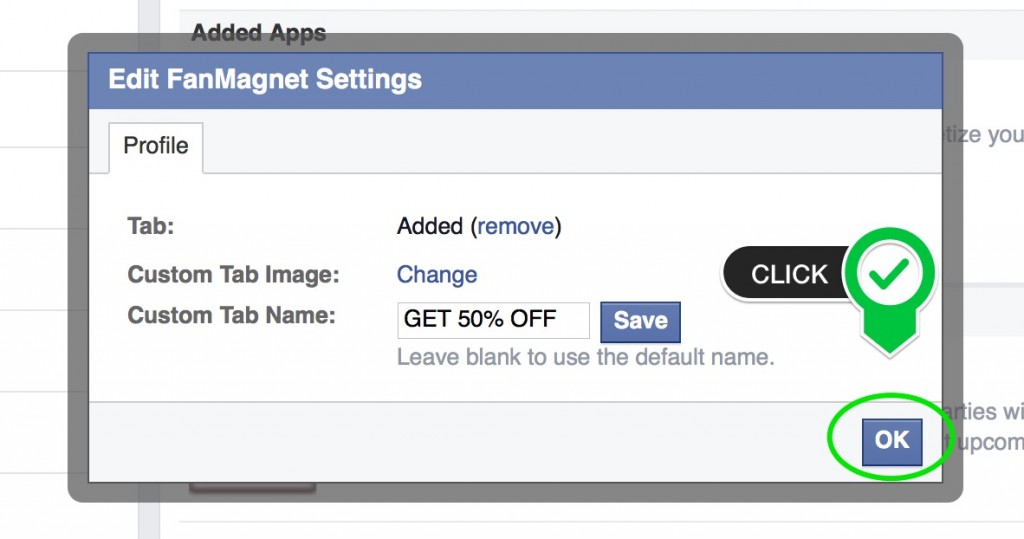 Step 10.
Back in your settings page, click on PAGE to see how your new image looks on your fanpage
Once in your fanpage, scroll down a little and you will see your new image in the app.

We are always here to help. Don't hesitate to contact us anytime!
The headlessgeek will help you out 🙂
READ NEXT
---
We are always here to help. Don't hesitate to contact us anytime!